NZ Yachting Developments Ltd (NEW ZEALAND)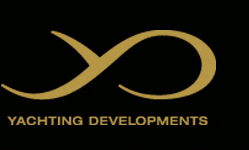 Contry: NEW ZEALAND
Address: Buckley Ave, Hobsonville Air Base
Auckland
New Zealand

Phone: +64 (0)9 417 0060
Yachting Developments is an international award winning builder of composite yachts. During the past 18 years the owners and staff of Yachting Developments have shared the vision and dreams of more than 67 individual clients, creating vessels of the highest quality standards, designed and custom made to the clients brief.
Yachting Developments maximize the benefits of building in composite, having built vessels in fiberglass, Eglass, Kevlar, Sglass, Carbon and Hybrid fibers. Care is taken in selecting the best composite materials to fit the vessels design, weight, construction type, cost and end use service requirements.
Through a blend of modern technology and traditional boatbuilding skills, the passionate staff and management of Yachting Developments have gained the enviable reputation of building and delivering innovative yachts of distinction "on time" and "in spec". Vessels are New Zealand made, hand crafted with the assistance of computer technology.
The company has invested in the future, being heavily involved in the New Zealand BITO marine industry apprenticeship training organisation and NZ Marine industry associations. Due to growth, the company has recently increased capacity relocating to larger Auckland based premise with deep-water access. The new location now allows the company to manufacture even larger power and sailing Superyachts.